Throughout the history of our company, the key words have been high quality, reliable delivery, system supply and manufacturing of finished products.
Niklas Sandqvist
1993
The beginning
Nimetech Ltd was founded in 1993 as a subcontractor for the metal industries. Hall size was 300m2.
1998
Moved to Malax
The company expanded rapidly and to meet the increased space requirements, it moved five years later to the industrial park in Malax.
2014
Company expanded
Expansion to a total area of 3206m2
1 horizontal machining center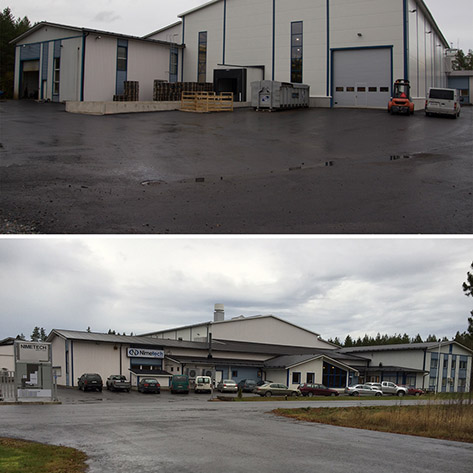 2015
Bigger machinery investion
Company invested in:
Okuma Multus U4000
9-axis multi-operational lathe
Robot cell
Measuring station
2017
Largest investment in Nimetech's history
Year 2017 Nimetech made the largest investment in its history. We invested 3 million euros.
5 - Axis machining center
FMS 6 pallets
Maximum work piece diam. 4.5m, height 2.5m
1000m2 more production space
Maximum lifting capacity 15 ton.